Software infrastructure is the most important decision in the software design process.
Infrastructure services: consulting, implementation, management
We design and provide customized IT infrastructure solutions including servers, virtualization solutions, data networks, networking products, system software, data center solutions, data security solutions, storage, back-up, and other solutions – tailored to your needs.
Our unique approach to Infrastructure Services connects solutions, services, and suppliers to implement integrated solutions across the IT supply chain. We relieve you from the necessity to cope with various IT infrastructure issues with our consulting and management services covering your cloud solutions, data centers, virtual desktop infrastructures, and the application of DevOps practices.
Planning, implementing and managing IT infrastructure needs knowledge and experience. We're Experts in Web Development, System Integration & Platform Engineering. We build reliable and scalable software Infrastructure. We believe that software architecture is the most important decision in the software design process. A well-designed software architecture forms the basis for software that can perform in the long term.
We only write high-quality code and provide consistent quality, extensibility, efficiency, and sustainability of the software. Our front-end and back-end programming teams work on solutions of varying complexity and provide comprehensive programming services to realize our clients' plans.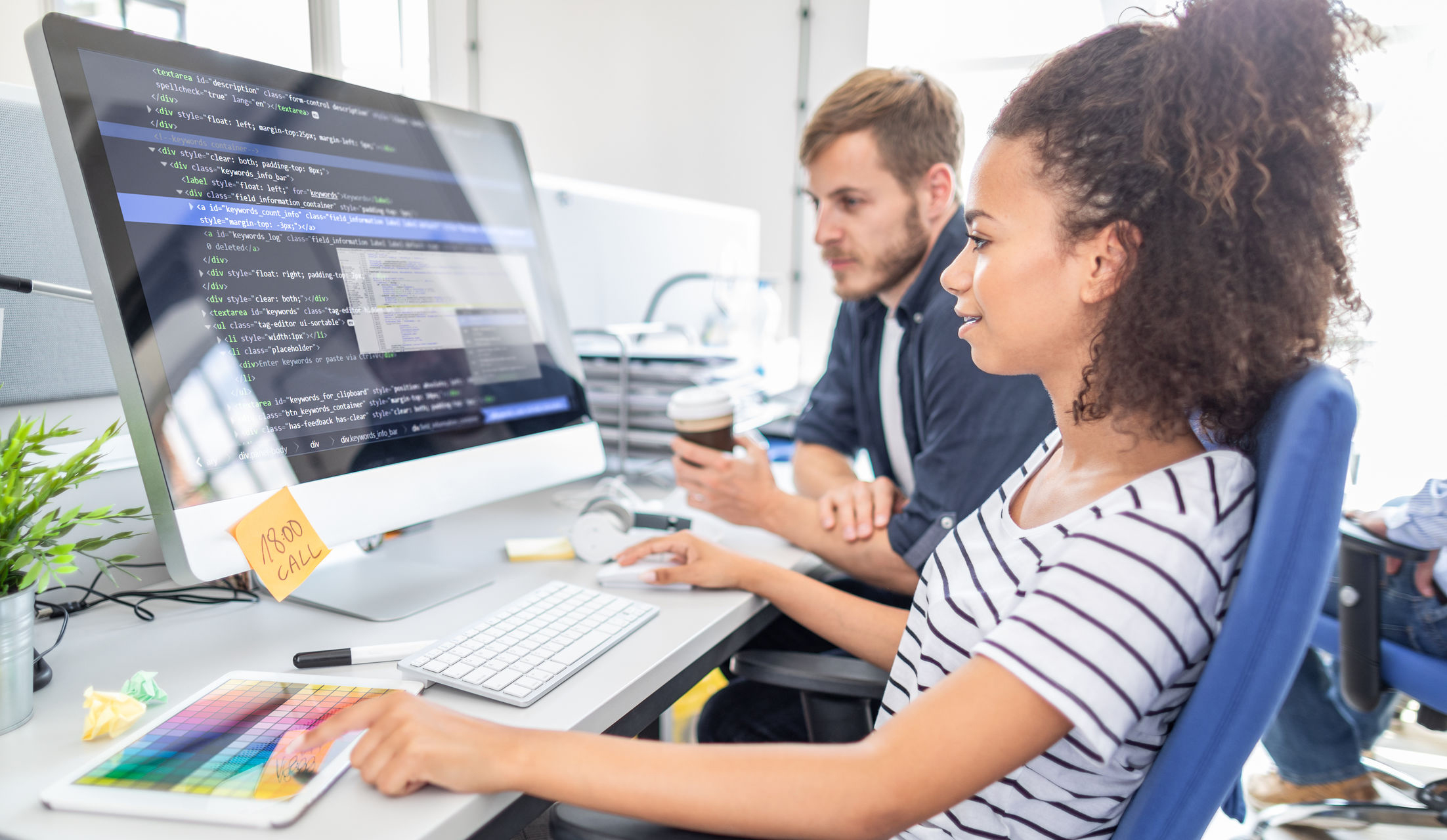 IT Infrastructure Services
Increase your business sustainability with 2MD
Optimal IT architecture solutions
The optimal interaction of all systems and software components as well as their connections and communications
Superior software quality
High-quality software that is productive, expandable and productive in the long term
Powerful applications
Securing permanently powerful applications
Expandable & scalable
The flexible architecture provides an option to add for new features and integration with additional software and applications
Future-proof
Foundation for a long-term software solution designed to grow and develop
Reduced complexity
Overview of components, functions, and relationships
Integration into existing IT
Optimal integration of applications into legacy systems and existing IT environments
Optimized business processes
Depiction, optimization, and automation of business processes
DevOps services
By applying the best DevOps practices and techniques, we accelerate your overall infrastructure management, modernization, and maintenance.
Cloud infrastructure services
Cloud Infrastructure Services offerings provide you an end-to-end, seamless way to harness the full value of infrastructure automation, increase efficiency, cut costs, improve quality, explore new opportunities, and accelerate digital transformation in a controlled way.
Cybersecurity
Our cybersecurity services give you insight into your security management with assessments of your sensitive data, critical infrastructures and applications. We work with you to define and implement the right security strategy for your business.
IT infrastructure consulting
We assist you in determining your current IT infrastructure state, and further help you build and realize an IT strategy aimed at improving your IT infrastructure efficiency. Our services: Audit of the entire IT infrastructure, Analysis & optimization of the IT infrastructure management processes, Designing a detailed plan to improve your IT infrastructure performance, Identifying operational issues and data protection risks and defining a way to eliminate them, etc.